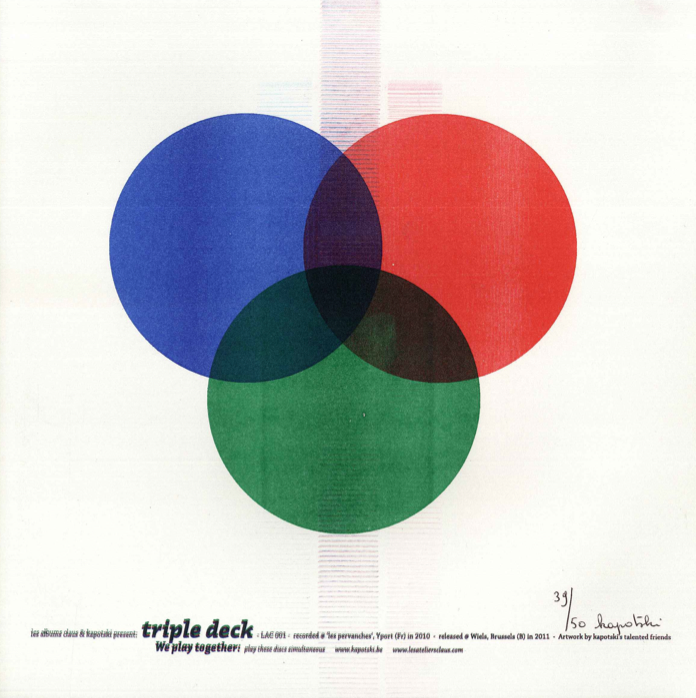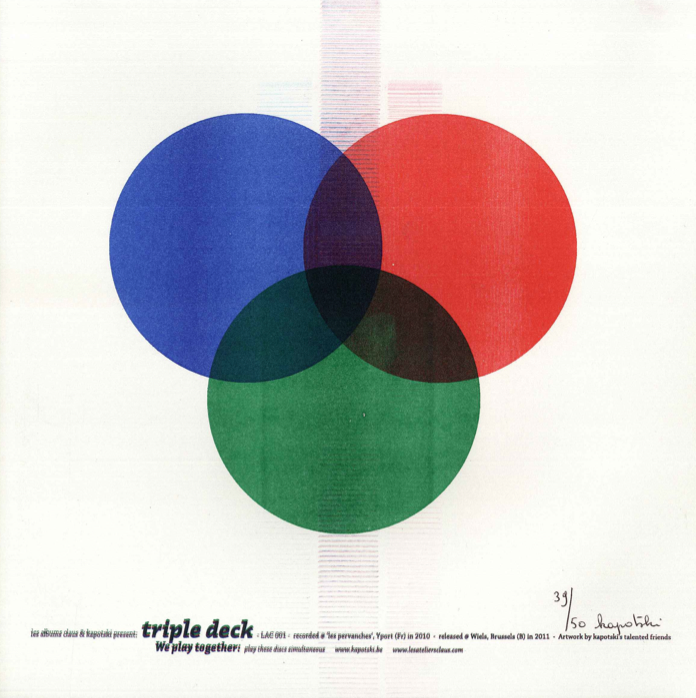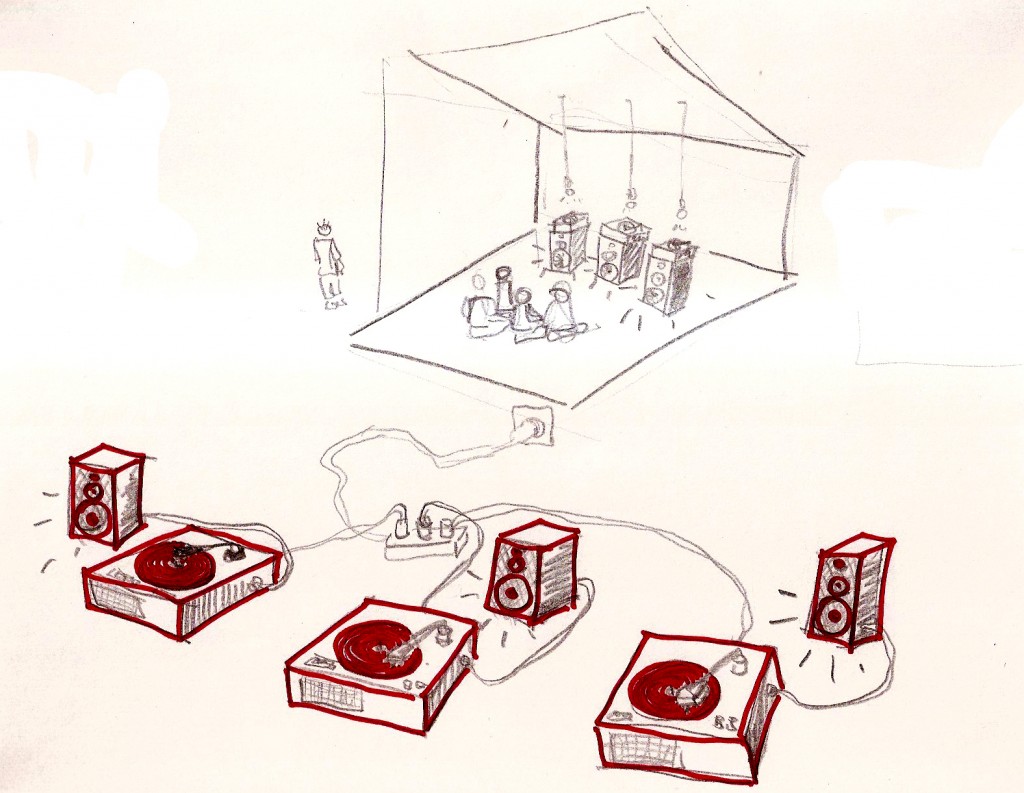 Kapotski is a live plastic & electric impro trio. Its energy and singularity arise from the magic of playing together, from the dynamics that emerges between the three musicians Jonas Nachtergaele, Ruben Nachtergaele and Kurt Stockman.
Triple Deck is  a release/installation that represents Kapotski in its purest form. For a week Jonas, Ruben and Kurt sojourned in a 19th century villa on the Normandy Beach to experiment with registration, play, improvisationand composition.
The result consists of three mono‐tracks, one by each musician, that were recorded simultaneously during an improvisation session. Every track gets its own vinyl record: one by Jonas, one by Ruben and one by Kurt. In this manner Triple Deck is made up of three synchronized records, which form an auditive reconstruction of a Kapotski performance. The three records are played on three different decks with three separate speakers. The decks are put on auto­-repeat.
The three records are released together in a limited edition of 50 copies on the new label Les Albums Claus – Les Ateliers Claus. A special thanks goes out to CAMPO for being supportive!