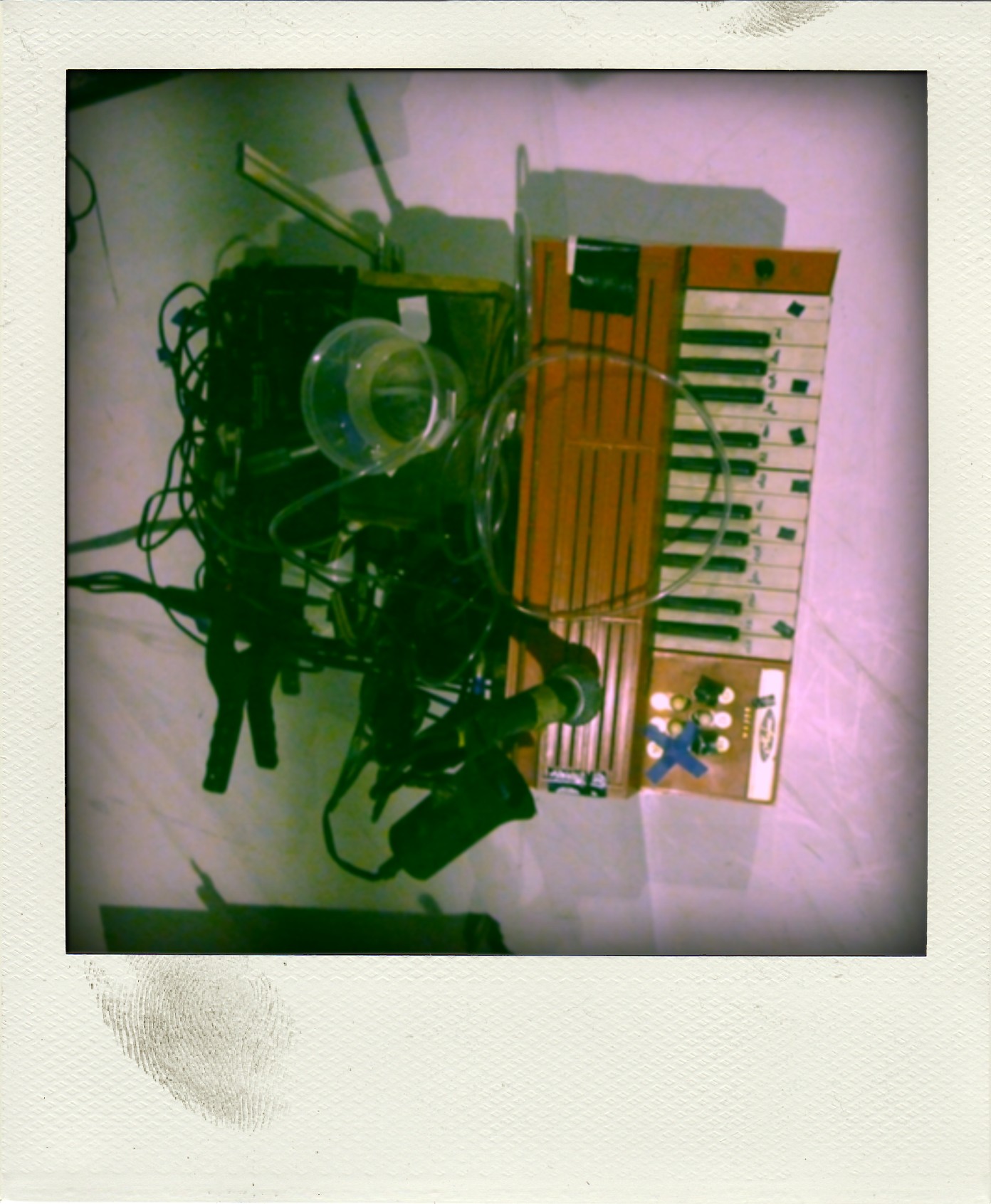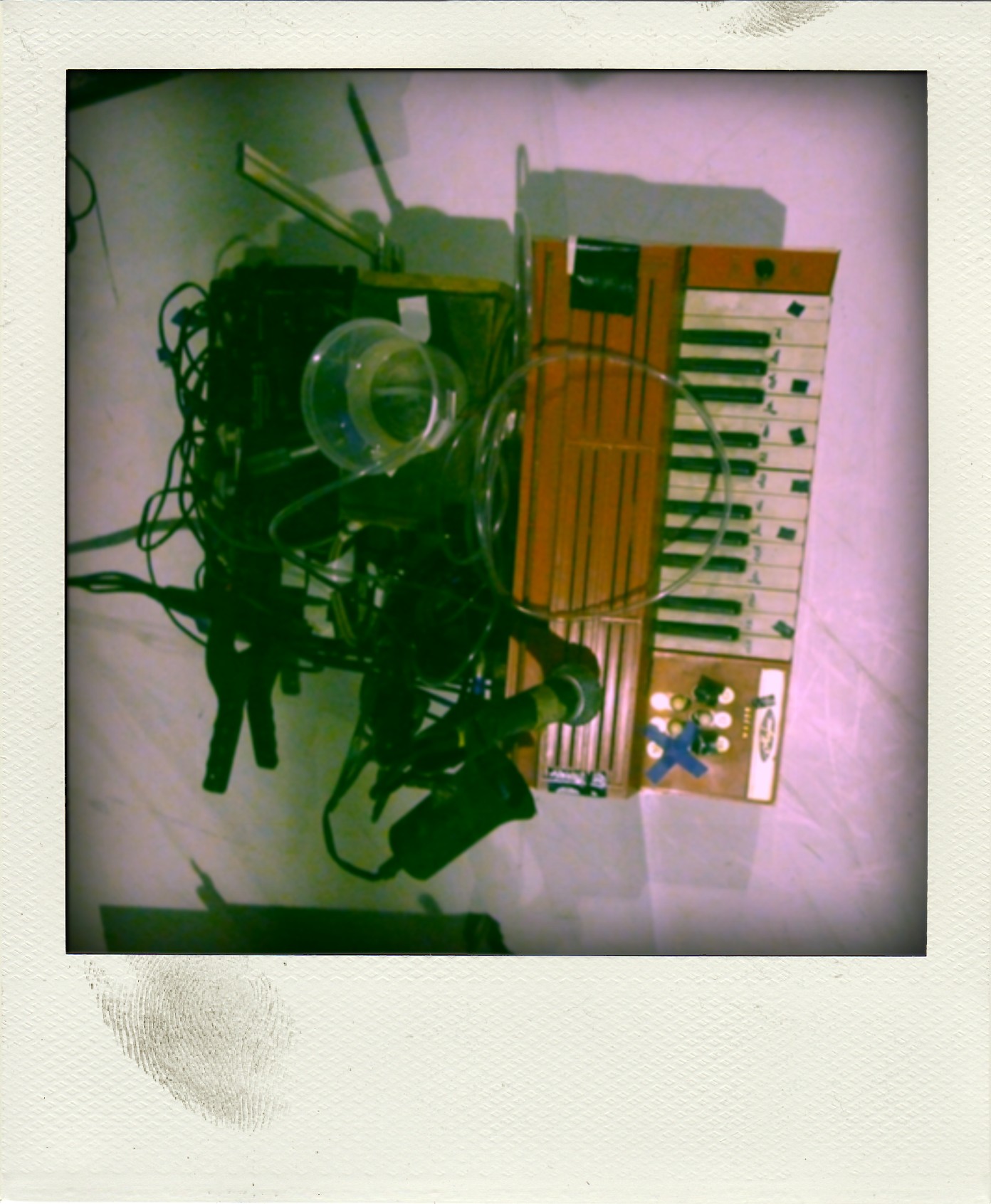 12 Nov 2010 – 'Karfour 2010' @ Campo Nieuwpoort = an evening program with several works, and a variety of media & backgrounds. Live action, home videos, interviews, dance, animated objects, songs,  travel, sculpture, short films, music and small theatrical effects: These are just some of the ingredients Benaouisse Ben has composed together in a unique 'soiree composée'. Kapotski was invited to follow the process of selection and the formation of the global evening.
We decided to make some installations that would function as markers for the different bigger parts of the evening, also forming some kind of abstract glue (since it's the only thing that repeats during the whole evening). Each of the mini-sound -installations could work stand alone. We only manipulated the sound very subtle.
At the end of the show we played a 'grand finale' with the four installations together.
CONCEPT Ben Benaouisse / vzw IN COOPERATION WITH Kapotski Novgorod, Helmut & Annelies Van den Meersschaut Vanbelle WITH OA Frank Bass Leather, Karel Blondeel, John Cage, Bram De Laere, Klaas De Roo, Dany Deprez, Five People, Assaf Gruber, Kathleen Hill Mann, Steven Heyse, Monique Jansen, Kapotski, Culann Keys, Dirk Pauwels, Els Peeters, Johan Pycke, Radeis , Annelies Vanbelle, Laura Vanborm, Linda Van Neck, Stephen & Helen Verstraete Vervondel WITH THE AID OF CAMPO
Ben is Benaouisse performer, choreographer and visual artist. Recent work is the performance / installation Jan Fabre Revisited (SMAK) and performances in public spaces as part of Electrified (Vooruit & SMAK).